Sales
If you are thinking about packaging or processing machinery, the ECI sales team has vast experience in sourcing and project management. ECI is ready to thoroughly study your product, facility, and goals to help you choose the best cost effective solution for your needs and budget.
Aftersales
If your priorities are high output and short downtime, or simply spare parts supply, you can rely on ECI expertise. With our local engineers we handle: installation & start-up, training in Russian or English, ongoing service, spare parts & technical phone support. Fully multilingual staff.
Customers
We are celebrating 30 years in the CIS! In these first 30 years we have built strong relationships with our clients with over 3500 projects completed! From multinational clients to local or regional CIS producers we have found the correct solution over and over.
About us
ECI Packaging Limited has been working in the packaging equipment in CIS market since 1993 and today is one of the leading suppliers of packaging and processing equipment for pharmaceutical industry.

Because of our long experience, we have attracted the best brands available in the market to our product portfolio.
Pharmtech & Ingredients 2022

28 August 2022

PHARMTECH 2022
November 22-25, 2022
Crocus Expo IEC
Pavilion 2
Pharmtech & Ingredients 2021

13 January 2021

PHARMTECH 2021
November 23-26, 2021
Crocus Expo IEC
Pavilion 2
ACHEMA 2022

13 January 2021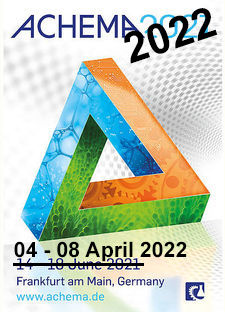 ACHEMA2022
04-08 April 2022
Frankfurt am Main,
Germany
PharmTech Expo 2021

13 January 2021
PHTE 2021
October 19-21, 2021
Ukraine, Kiev
EC KyivExpoPlaza